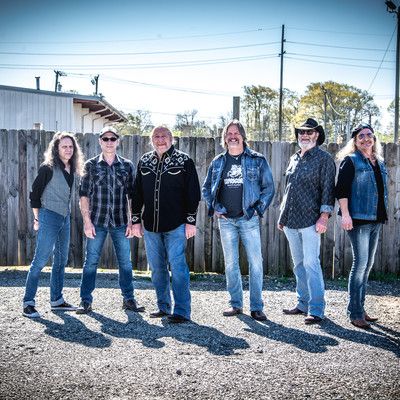 River City Casino & Hotel
8:00pm
Age 21+
When you wake up and want to put a smile on your face, you think of the songs that always manage to reach down and touch your soul the moment you hear the first note. The Marshall Tucker Band is one such group that continues to have a profound level of impact on successive generations of listeners who've been "Searchin' for a Rainbow" and found it perfectly represented by this tried-and-true Southern institution over the decades.
Lead vocalist and bandleader. Doug Gray, sees no end to the road that lies ahead for The Marshall Tucker Band, whose legacy is being carried forward by the man himself and his current bandmates, drummer B.B. Borden (Mother's Finest, The Outlaws), bassist/vocalist Ryan Ware, keyboardist/saxophonist/flautist/vocalist Marcus James Henderson, guitarist/vocalist Chris Hicks, and guitarist/ vocalist Rick Willis. "You know, I think it was Toy Caldwell's dad who said, 'There's more to gray hair than old bones,' and we still have a lot of stories yet to tell," Gray concludes. We're road warriors, there's no doubt about that — and I don't intend to slow down." May the MTB wagon train continue running like the wind on a long hard ride for many more years to come. One thing we absolutely know for sure: If you heard it in a Marshall Tucker Band song, it certainly can't be wrong.